Congo - Medium Roast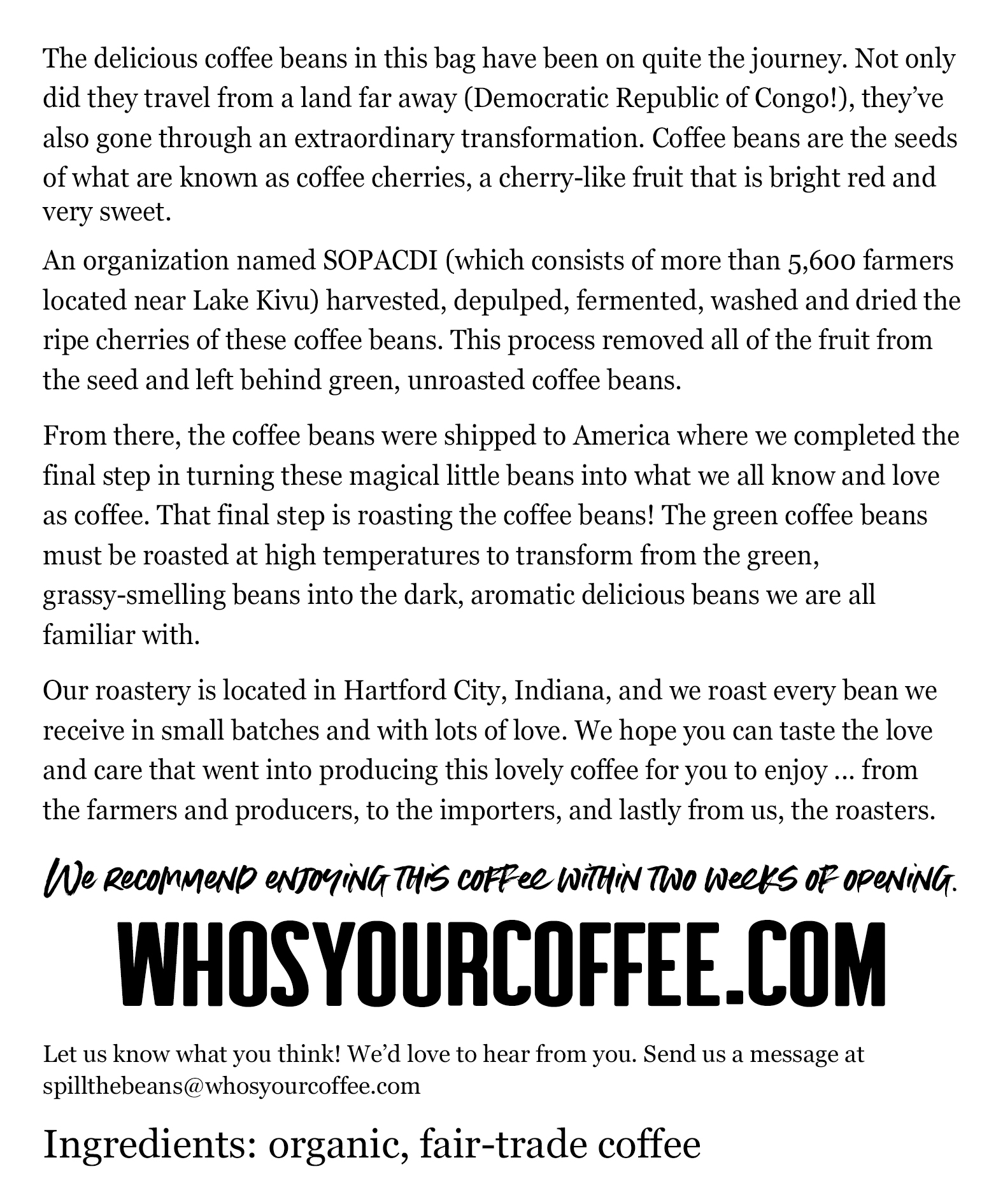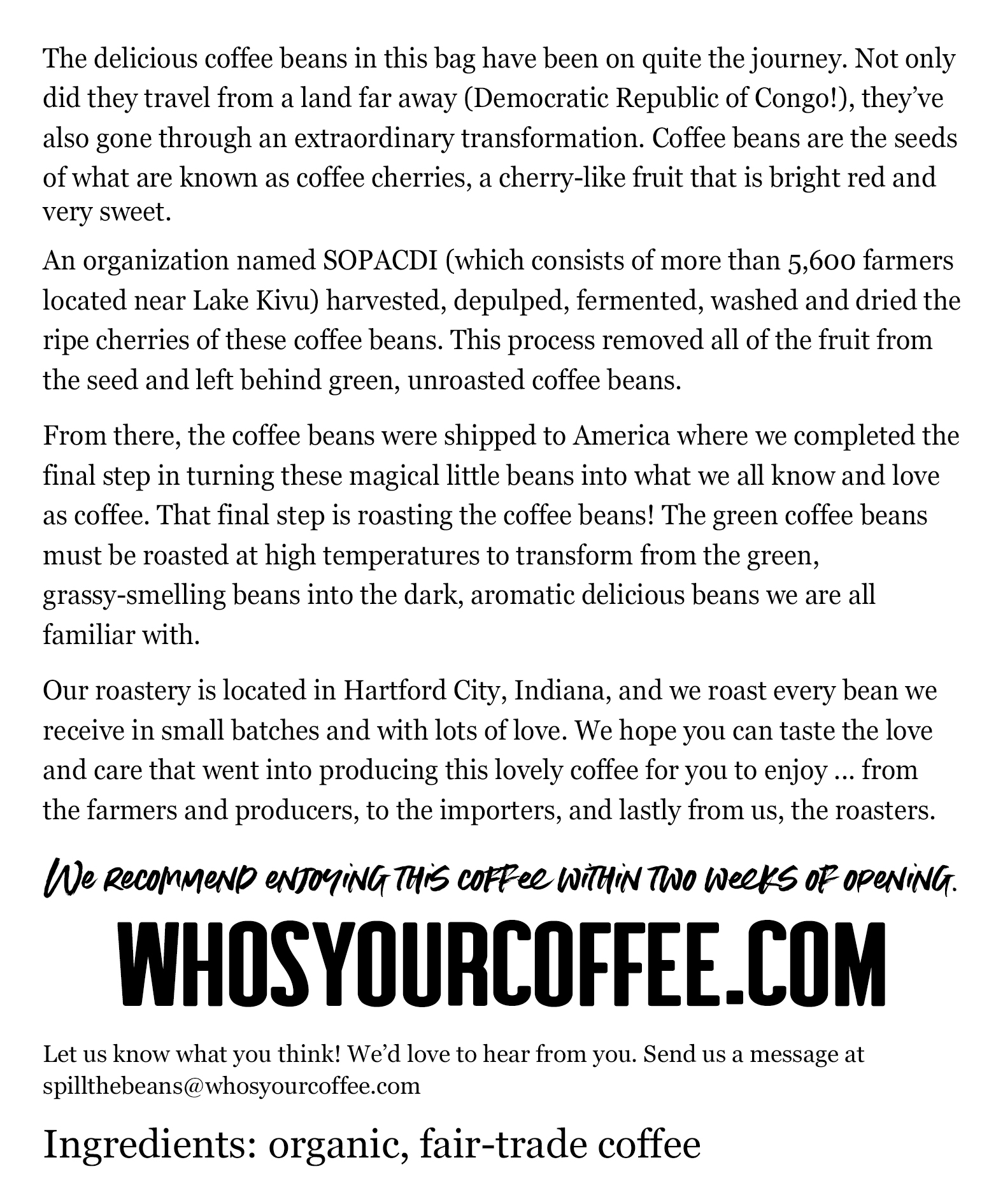 Congo - Medium Roast
Whole Bean Coffee
Oh, there's a lot we could say about our beloved Congo … it's a crowd pleaser in the best way possible.
A smooth and extremely well balanced medium roast with both bright and caramel notes, we think you might fall in love with the Congo just like we did … love at first sip!
Note: All of our coffee is sold as whole beans to ensure you have the freshest and best-tasting cup of coffee. However, we are happy to grind your coffee for you if needed! Just leave us a note at checkout and we will grind your coffee for you before sending it out.